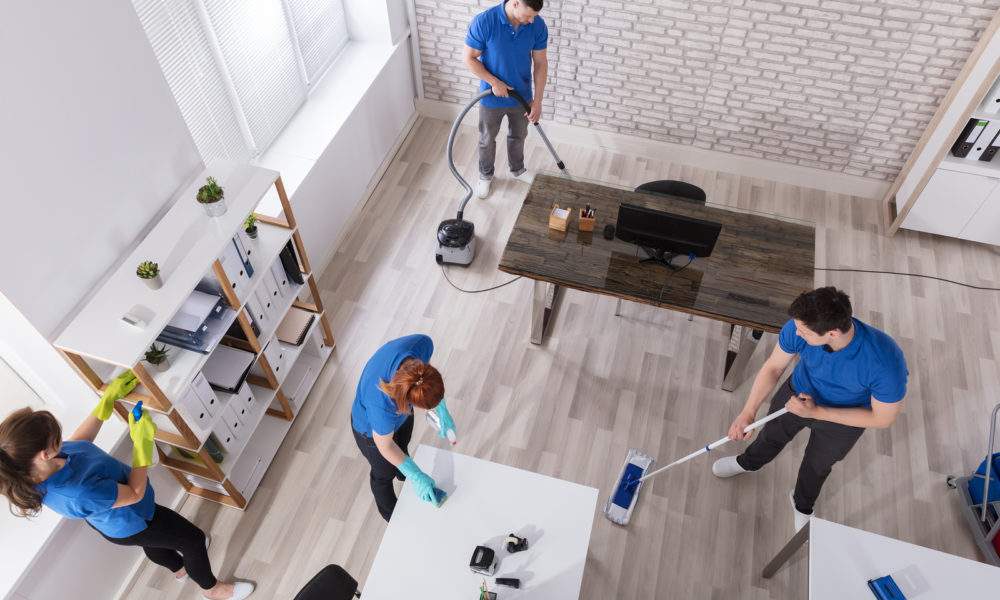 Make The Right First Impression With A Clean Office Space.
Eliminate dust, dirt, unpleasant odors and more from your office building with comprehensive cleaning services from Francis Cleaning LLC.
A fresh and pristine office emphasizes professionalism and creates a healthy work atmosphere for your employees. We'll work with you develop a customized cleaning program for your office that meets your cleaning needs.
Office Buildings
Large or small, Francis Cleaning LLC professionals can transform your dirty office into an immaculate space that boosts employee productivity and morale.
Our janitorial specialists use industry-standard cleaning methods and products to deliver a deep clean that really shines. From lobbies, open office spaces, kitchens, conference rooms and more, we clean it all.
Law Offices
In the case of the unclean office, we find dirt guilty!
The cleanliness of your law office says a lot about you and your worth ethic. Don't let a little dirt be the reason a client doesn't choose you to represent them.
Let us clean and sanitize ornate conference rooms and offices, dust off impressive law library shelves, remove unwanted odors and more.
The experts at Francis Cleaning LLC. have the experience and training to properly clean areas where legal documents and other sensitive materials are stored.
You and your clients will never have to worry about the security your building or items while we're cleaning your legal office.
Post Construction Cleaning
Have a Question?
Operating Hours
Mon – Sat: 6:30 AM to 5:00 PM
Sunday: Closed