Let's talk about how to find professional vacation rental cleaning services. The vacation-rental-by-owner industry is growing. With it, the need for specialized services to meet the demands of the industry.
But ask anyone who has had to search for a good turnover specialist and they'll tell you, "they are very hard to find." Why?
Rental Cleaned For Good Reviews
Guests have high expectations when staying in a short term rental home. One of the top complaints of travelers is the lack of cleanliness of their accommodations.
Two other top complaints are, "too many rules" and "lack of essentials." Later, we'll discuss how a turnover vacation rental cleaning services can help the homeowner solve each of these issues and earn more five-star reviews.
But before hiring a turnover specialist, it's important to know what to expect from such a service. As a homeowner or property manager, you want to ensure the value of your investment. It is reasonable to expect vacation rental cleaning services to:
Provide excellent cleaning services
Care for the property
Communicate regularly
After combining traveler and owner expectations, the number of reputable and experienced vacation rental cleaning services that meet the mark drops significantly.
Looking For Vacation Rental Cleaning Services?
You already found it, contact Francis Cleaning Services to get a free estimate and book now a cleaning for your property.
How To Find The Right Vacation Rental Cleaning Services
The goal of hiring vacation rental cleaning services is to meet your traveler's expectations and your own. Let's quickly review the criteria:
Consistently fresh, clean, and inviting first impression
Easy guest check-out experience
Well-stocked with essentials, just like home
Cleaners care for the home as their own
Open, clear, and honest communication
Ask the following questions and you'll find a company that meets your expectations.
How long do you need to complete a turnover service?
Standard check-in and check-out times are 11:00 a.m. and 4:00 p.m. An experienced turnover specialist will be able to complete the turnover within that time frame. But what happens when guests request an early check-in or late check-out? That depends.
It is always best to ask the cleaning company how much time they need. The duration of the service depends on the size of the home, number of beds, mess left after check-out, etc.
Give your turnover specialist enough time to do the quality of work you expect of them and everyone – including your guest – will be happy!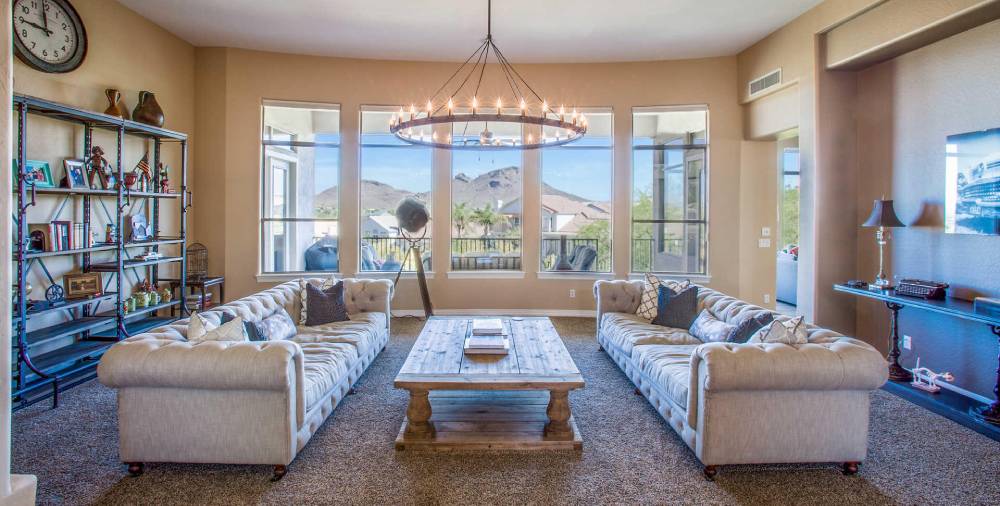 What services do you offer?
Guests should not have to load and run the dishwasher, take linens off the beds, or take the trash out if the cleaning team will arrive shortly after check-out.
Make sure the vacation rental cleaning services offers comprehensive services and find out the details. Ask what services are offered as part of the cleaning arrangement and which are extra.
1. Linen Services: Does the vacation rental cleaning services company provide linens or must you? How many sets of linens and towels do they recommend to make the job run more smoothly? How and where are items laundered? Where are extra linens stored?
2. Staging Services: Will the cleaners straighten decor, set the dining table, organize the closets, and neatly stack the dishes in the cabinets? Will they make the beds to a hotel standard and hang the bath towels neatly? Do they rearrange furniture and outdoor living spaces for maximum appeal?
3. Concierge Services: This offering is small but growing. Guest concierge services include giving personalized gifts, stocking the refrigerator or pantry, offering maid service during a stay, and setting up restaurant reservations, etc. In many cases, these services cost extra and costs can be passed onto the guest.
4. Minor Repairs and Maintenance: Some vacation rental cleaning services help vacation rental owners by replacing light bulbs, changing batteries, checking and changing air conditioning and heating filters, and touching up paint.
What supplies do you provide?
Guests want essentials. Typically, the list of essentials include those items offered in a hotel:
Body wash
Shampoo
Conditioner
Hand-wash
Coffee
But guests staying in a vacation home expect more. Other essentials include laundry soap, fabric softener, and bleach. Paper towels, toilet paper, dish soap, clean sponges, and garbage bags are also considered essentials.
Find out what supplies the vacation rental cleaning services offers and how they plan to restock good. They may have you ship supplies to them.
Or they might ask for funds and purchase them for you. They might even take care of everything and send you an invoice.
Are you available to address guest issues?
Picky guests need immediate attention to prevent a negative review. Ask if the cleaning company offers emergency availability. And find out what their policies are for dissatisfied guests. This is especially helpful for out-of-town owners.
Do you offer home reports?
Damage should be reported immediately and accompanied by pictures. But a home report is a checklist of items throughout the house that indicates whether a piece of furniture, for example, is in good repair or showing signs of wear.
The home report should also include an inventory of dishes, linens, and towels as well as other features such as the general condition of the home and if small appliances are working and/or missing.
The home report should be done around the same time as a scheduled deep cleaning of the property.
Do you have references?
Finally, ask for references. A great vacation rental cleaning services company will be well loved by their clients and should have plenty of rave reviews.
If they do a good job, they'll be happy to connect you with other clients because they know those testimonials will seal the deal.