Save Money By Hiring Professional Cleaners In Manassas, VA

It is safe to assume that you might be wondering how spending can actually help you save money.
Money out means money out, right?
What you spent on can't possibly be returned to you. At least, not in the way you thought it would.
Here at Francis Cleaning LLC we're going to show how hiring professional cleaners in Manassas, VA can become one of the best financial decisions you can make for you and your family.
Ways You Are Saving Money By Hiring Professional Cleaners
We understand that saving money is of paramount importance, especially nowadays when there is uncertainty surrounding the economy and career stability due to the recent coronavirus pandemic that rocked the world.
We have laid out sound reasons why setting an appointment with one of our professional cleaners won't break the bank in the long run: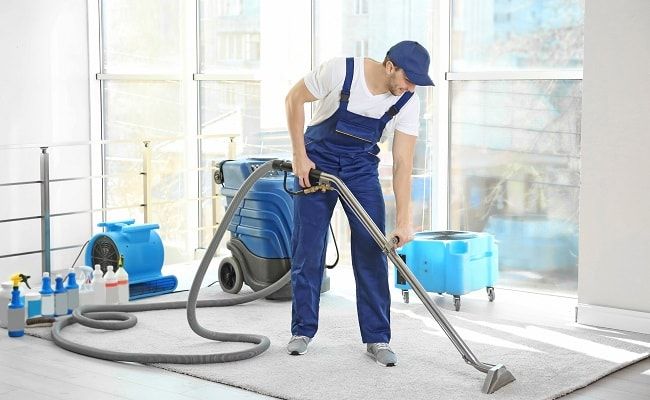 Consistent Professional Cleaning
How many times have you truly cleaned your carpet or scrubbed your bathroom fixtures until it looks almost brand new?
We'll guess that you have attempted at least once and you probably realized that it was too much hard work.
Let's take the carpet as an example.
There may be dust, dirt, grime, and animal fur lodged in the fibres and if it doesn't get cleaned regularly, you're inadvertently wearing it down prematurely.
When your carpet looks old and worn, what do you do? You end up buying a new one, which can be pretty costly since it needs to be professionally installed.
Regular cleaning appointments mean that someone else with the knowledge and skill is in charge of consistently cleaning your household items. This maintenance can prolong the lifespan of your things, and you'll have to replace them much less.
Less replacements mean less spending.
More Time Means More Money
One of the advantages and main reasons why people hire professional cleaners at Francis Cleaning, LLC is because they have more time for themselves.
How does this translate to having more money?
Let's say that all in all, you spend about 12 to 15 hours a week on cleaning.
This could include chores like washing the dishes, wiping down surfaces, sweeping floors, doing laundry, and so forth.
When you hire professional cleaners, they not only do most of these cleaning tasks in less time, but you are now given extra 12 to 15 hours to do other things!
If you're like most parents, finding ways to supplement your monthly income is always on your mind.
You might have wanted to start your own home-based business or a YouTube vlog series; now is the time to do so especially when you've teamed up with Francis Cleaning, LLC to do the cleaning for you.
Try to think of it this way as well: how much is your time worth?
If you had focused on that blog, or did freelance work, how much an hour would you have made? How does it compare to hiring professional cleaners in Manassas, VA?
Budget experts refer to this as the "opportunity cost" — what you're missing out on because you're doing the cleaning.
Whether it is another stream of income or priceless time spent with family and friends, hiring Pristine Home is well worth every penny.
Only Trust the Best Professional Cleaners
If you are convinced that hiring professional cleaners will be more financially wise, then it is best to point out that not all cleaning companies will have your best interest at heart.
With so many cleaners out there, how do you choose which one works best for you?
Here are some tips from Francis Cleaning to help you decide:
Get some referrals from family and friends. If they have tried the company themselves, you can get firsthand experience about their service.
Make sure to go for a reputable cleaning company within your area. You should factor in the distance between you and the cleaner as this will affect the price.
Ask the right questions. When you have already shortlisted the companies you feel will work best for you, give each one a call and inquire about their services. Asking the right questions will help you make a more sound decision. Here are some questions you may ask:
What are your rates? How am I being charged?
What is included in your basic cleaning service?
Are your cleaners professionally trained?
What is your hiring process for cleaners?
Do you provide the cleaning supplies?
Are you insured?
Can I set a weekly or fortnightly appointment?
If I am not satisfied with the service, can I get a refund?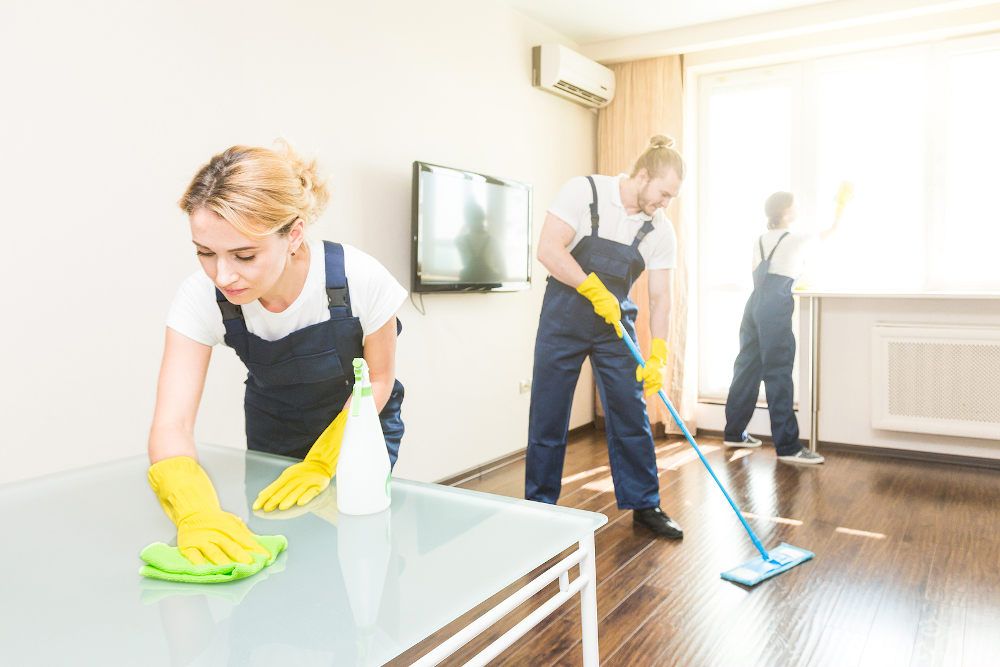 Check reviews. Read up on some reviews online. You'll be able to get a gauge about how the company operates.
Go for a company that's been in the business for a longer period of time. This just shows how they have successfully kept the company going over the years. A company that has been around for some time usually means they have "regulars" — clients that keep coming back. This doesn't mean that a new company is worse though; it just means they have less experience under their belt.
Contact Francis Cleaning in Manassas, VA and get an estimated price in less than a minute here.