Airbnb Cleaning Manassas: Francis Cleaning is Your Cleaning Services Solution
Since the launch of Airbnb in 2008, the company has witnessed a significant rise in the number of people who opened their homes and other properties for hosting.
It is estimated that over 150 million people use Airbnb worldwide.
So, if you are an Airbnb host in Manassas, VA with an excellently connected and well-maintained room, apartment, or house to rent, your chances of getting reservations are elevated.
Advantages of Hiring Professional Airbnb Cleaning Manassas, VA
If you wish to become an Airbnb "Superhost", you need to get in touch with a leading company that aids in move out cleaning Manassas, VA.
Some of the advantages of hiring professional cleaners are mentioned as follows.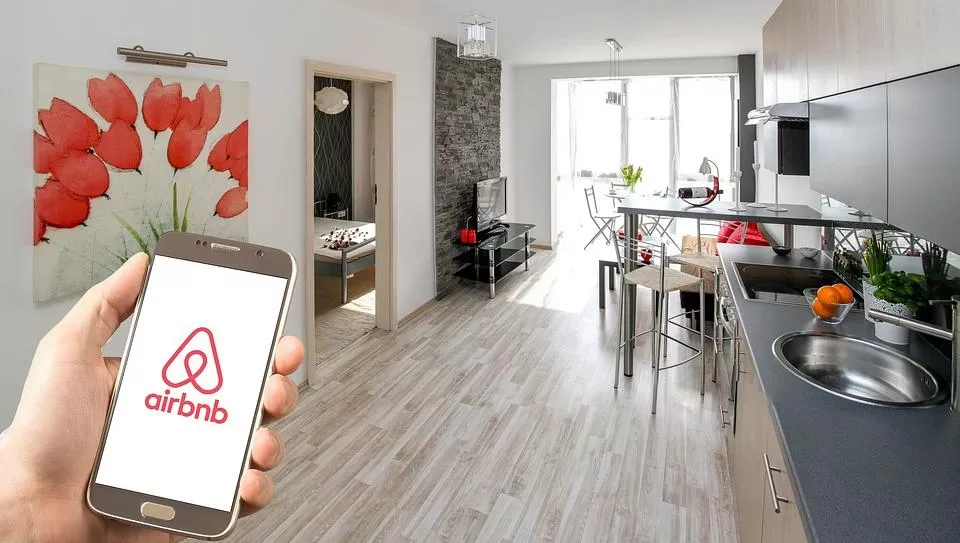 Professional Cleaning is Unparalleled
There is a significant difference when you DIY clean and when professionals carry out expert cleaning.
Professional cleaners from a reputed move out cleaning company in Manassas, VA are equipped with state of the art cleaning equipment.
In addition, they have years of experience, vast knowledge of effective cleaning techniques. They are capable of cleaning a variety of properties and do the job within a few hours.
They Offer Numerous Services
Leading cleaning companies offer a variety of services besides providing move out cleaning Manassas, VA. Some of these services include
Spring Cleaning
Oven & BBQ Cleaning
Carpet Cleaning
Office Cleaning
In addition to these services, you can ask the move out cleaning company in Manassas, VA about additional services and get quotes for pool maintenance, garden maintenance, rubbish removal, pest control, pressure cleaning, upholstery cleaning, and many other services.
They Don't Compromise On Quality
Most reputed move out cleaning companies in Manassas offer high-quality cleaning services.
Furthermor, reputed companies encourage the use of green cleaning products, and their practices are environmentally friendly.
They maintain the highest standard to keep their reputation intact and have a slew of satisfied clients.
Related article: Advantages Of Manassas Green Cleaning Services
They Save You Time and Money
Being an Airbnb host is not easy. You have to communicate with the people renting your place and need to keep it in optimum condition.
As per the rules of Airbnb, you have to clean the space you are renting regularly and maintain a high standard of hygiene.
With travellers frequently coming, maintaining the cleanliness of the room, apartment or house for renting becomes a challenge. Also, you cannot deep clean like a professional.
Therefore, hiring a reputed move out cleaning company in Manassas, VA is a wise decision for Airbnb hosts who wish to get good reviews for cleanliness.
They Can Make You Property Stand Out
Being an Airbnb host, you need to be competitive. Therefore, by hiring professional cleaners, you can make your property stand out from the rest.
A professionally cleaned space makes the stay of guests more enjoyable and sanitary. Also, it helps you to get a 5-star rating for cleanliness from guests and elevate your overall rating as a host.
How to Find a Good Cleaning Manassas, VA Partner
Now that you know the advantages of hiring a professional cleaning company, you need to find a reputed move out cleaning company in Manassas, VA.
To do so, you must research properly and look for the below mentioned critical factors for selections.
Market Reputation
Booking a reputed move out cleaning company is vital for professional and quality services.
Companies that are in business for years and receive good reviews enjoy good market reputation. They are reliable, provide a variety of cleaning services, and backed by experienced cleaners.
For instance, if you make Francis Cleaning in Manassas, VA your partner, you can rely on them to provide excellent cleaning services solutions.
Ease of Booking & Great Support
As an Airbnb host, you have to ensure the partner you choose can provide you with quick and reliable cleaning services in Manassas, VA between guest bookings.
Also, it is preferred if you can make arrangement for cleans online or overcall without any problem. Ease of booking is a must.
Furthermore, the company must have an excellent client support system to cater to your needs whenever required.
You can learn a lot about a company's client support by calling their helpline and judging the way their executive communicates.
Affordability
It is a major factor as you need to find a reputed company that conducts move out cleaning Manassas, VA and offers other cleaning solutions at competitive rates.
Create your budget, and accordingly, search for trusted companies that can provide their services at affordable prices.
You can call or email your selected move out cleaning company in Manassas, VA and request quotes for their services.
Personalized Solutions
Besides regular cleans, you will require deep cleans for your property every 4-5 months.
Hence, it is essential to make a company your partner that can provide personalized solutions. You can tell them your need for a long term partnership.
If a company is not flexible, then there is no use of hiring it for your rented Airbnb property.
Resources
Whenever you book an move out cleaning company in Manassas, VA, ensure they have the resources to carry out the jobs effectively and efficiently.
A company with sufficient in-house or contract cleaners will be able to schedule cleans at short notices.
Also, a reputed move out cleaning company invests in the latest cleaning machines, and its cleaners are trained to implement modern cleaning techniques.
In addition, if the company has abundant resources, it can provide backup cleaners in case the cleaner scheduled for your job is unavailable.
Variety of Services
Maintaining your property for Airbnb stays is challenging. You need to clean different areas and things. Therefore, while booking a cleaning company, it is best to choose the one that is a one-stop destination.
Most reputed move out cleaning companies in Manassas, VA offer standard services for move out cleaning, spring cleaning, oven & BBQ cleaning, among others.
Besides, these services, inquire if the company provides additional services for carpet cleaning, upholstery cleaning, pest control, pressure cleaning, and more.
Green Cleaning
Contribute to the preservation of the environment by hiring an move out cleaning company in Manassas, VA that uses only biodegradable products.
Check the company's policy on using chemical or toxic cleaning products.
Make sure you hire a company that believes in offering green cleaning solutions, as different people will stay in your property and use of toxic cleaning products can cause serious health hazards for them and you.
Wrapping Up
As an Airbnb host, it is your prerogative to provide your guests with a sanitary and clean place to stay.
Maintaining an optimum level of hygiene and cleanliness is primarily required to achieve a "Superhost" status besides being attentive and ensuring your guests have a great stay.
So, whether you a seasoned host or an aspiring one, start researching and book a reputed move out cleaning company in Manassas, VA as soon as possible.