How to Book a Moving Out Cleaning Service Successfully
When you move into a new home, this should be an exciting time!
You might even think that cleaning your old and new home is low on the priority list of things to worry about.
However, this tends to stress a lot of people out, whether it be when they are moving out of a home or moving into a new one.
We here at Francis Cleaning completely understand this stress that people feel.
It's a big deal to move everything you have from one place to another. Most of the time, some of the stress people feel can be completely avoidable.
If you want your next move to be the least stressful as possible, follow our tips on how to book a moving out cleaning service successfully.
How to Book a Moving Out Cleaning Service Successfully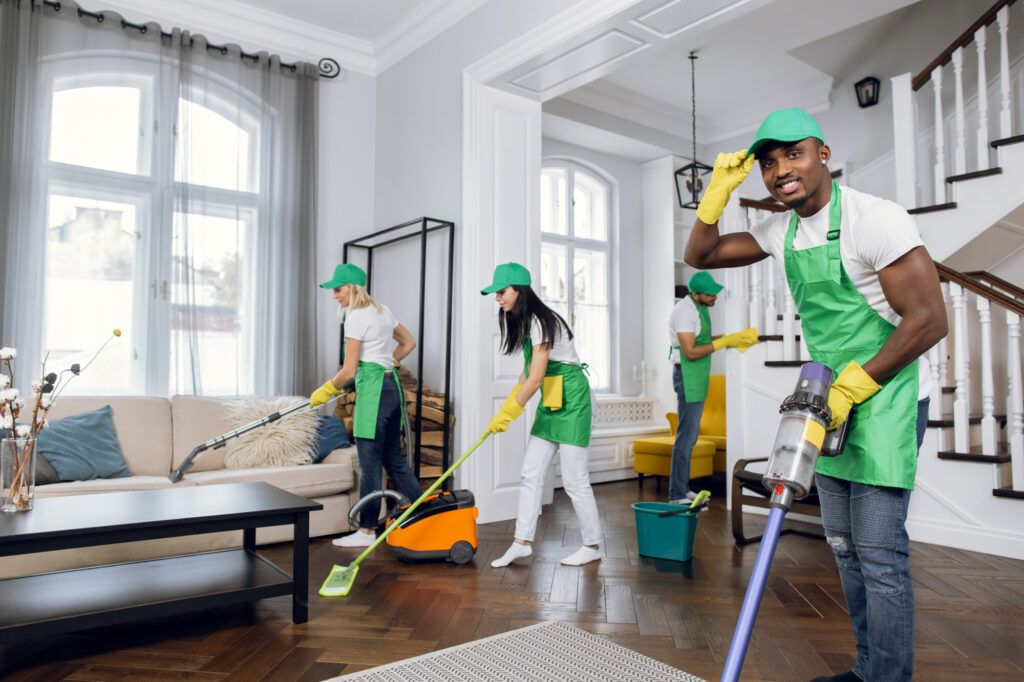 What You Need To Know
We are pulling knowledge from our experienced team who have seen firsthand what it takes to properly clean a house that you are moving out of or into.
We want you to know everything you can, so that the experience is pleasant instead of stressful when you choose to hire a moving out cleaning service.
This might even allow you to realize how helpful, easier, and stress-free life can be if you hire a cleaning service.
You might even start doing it for things like parties, when you come back from trips, or after you have people staying with you.
Book Your Moving Out Cleaning Service ASAP
If you remember nothing else, remember to book your moving out cleaning service as soon as possible.
The day you find out the date you are moving out, call your cleaners for their move out cleaning service.
Not only is it going to ease your mind and be one less thing for you to remember later on, but it can also be cheaper for you!
Book Sooner, Save More!
Now, this might not be every moving out cleaning service, but a general rule of thumb is that companies will start to increase the price of their services towards the end of each month.
This happens purely because of supply and demand.
As the month progresses, more people request their services and other cleaning company's services, making the choices of which cleaning company you go with slim.
Another thing is that if you ask for a moving out cleaning service, there will be a condition where the home being cleaned will have to pass a home inspection before any cleaning service is performed.
Proof of this will be the home inspection receipt.
Related article: 7 Reasons To Hire A Move Out Cleaning Company
Popular Booking Services Book Up Fast!
Since this is such a popular service, it tends to book up super-fast, which is why you should always book early.
Don't put yourself in the situation where you are frantically looking for a moving out cleaning service at the last minute.
You will find it practically impossible to find someone available to do it. Book weeks ahead, not days.
When you do this, chances are the availability of your cleaners will be more flexible as they won't have other people booked in yet, making it nicer for you to choose an exact date and time which works best for you.
You should also remember that you don't need to be at the house for the entire duration when cleaning, you will only need to be there to let your cleaners in and then again to do a final inspection before they leave.
In order to have a hassle free and stress free move out booking, you should be booking it at least 3 weeks before your move out date.
Doing this will get you a better price, the exact date you need, and the exact time you require the service.
Call Your Movers Then Call Your Moving Out Cleaning Service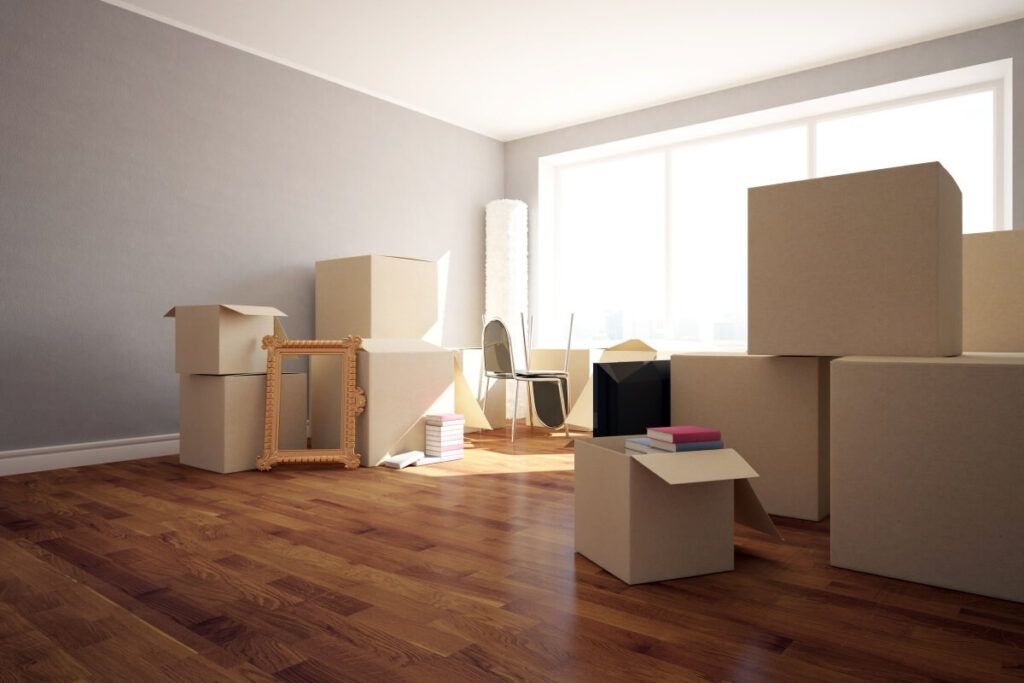 Expect Delays
If you want your move out experience to be as smooth as possible, hiring movers is another great way to make this happen.
But you might have heard that movers are always running behind schedule. While this can be true, usually it is not because of them specifically.
Most of the time, the delays are due to customers not being prepared. Which means the movers have to wait around for things to be organized and packed.
Other times clients want them to drive to multiple locations to pick things up, which takes more time than just driving from the move out house to the new one.
And let's not forget outside factors like weather and mechanical trouble causing delays.
Plan To Have Buffer Time
Due to delays, it can be difficult to guess when the movers will actually be able to arrive.
When this happens, if you have also hired a moving out cleaning service, they might show up and finish cleaning before the movers even appear.
This can be problematic because the movers will undoubtedly make the house dirty again and then you will have to pay the cleaners to stay and clean again.
Or if you don't want to pay for cleaning twice, that will mean that you will now have to clean the house. Making neither of these scenarios ideal, for anyone.
To avoid this unfortunate situation, always try to book your movers to come long before you book your cleaners to arrive.
This way, you can have all your stuff moved out of the way of the cleaners, making it easier and quicker for them to do their job.
In order to completely avoid any issues with timing for the movers and cleaners, book the movers to come one or two days before the cleaners.
This way, even if the movers are late, you don't have to worry about the cleaners until another day.
You should also always book these things before the day you need to relinquish your keys.
What we are really trying to say is to never leave these things to the last minute.
Don't leave booking these services until the last minute and don't actually book them on the very last day possible.
Always give yourself a buffer day. Some things are going to happen that you wouldn't have expected and if you leave everything to the last day and minute, you're asking for trouble.
"Man Hours" Are Not Regular Hours
Be Careful with Wording
When researching companies to help you with your move, whether it be moving services or cleaning services, if you see something like "$15 per man hour" you need to know this is not the same thing as $15 per hour.
What this means is that you will be paying each person who comes to your home $15 an hour. They might send a team of people, let's say 3, which would mean you are paying 3x$15 per hour, which equals to $45 an hour.
Less Is More
In some situations, you will find that having fewer people is better than having more.
Although you might think that having more people would mean the job gets done faster, a lot of the time, it's actually less efficient.
With more people, there is more opportunity for them to start chatting, or be in each other's way when trying to work, or possibly miss doing something because they believe the other person has already done it.
Luckily, most companies don't work in man-hours anymore but if you find one that does, you should always check to see exactly how many people they are planning to send.
Always check this before you go ahead and book their service. You can always request less people before you book them.
Ask for one person and two at the absolute most.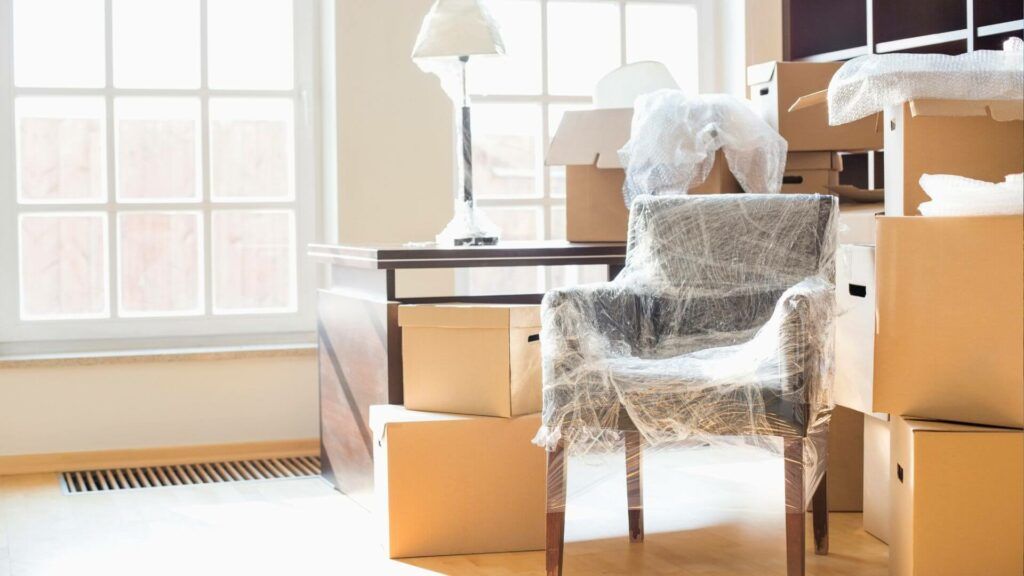 Additional Tips
Between April and September are peak moving seasons.
Due to this, you might want to consider moving during a less busy time of the year, which would be October to March, if possible.
Doing this will give you better pricing for services and save you money overall. If you must move during peak time, follow these tips:
Be Organized and Always Plan Ahead
To avoid stress and save you some time, always make sure you plan ahead.
When you are moving, you will have an idea about what you want to bring with you and what you want to get rid of.
In order to not forget anything, look into a moving checklist.
Getting this will help you along the way by letting you know what you need to do throughout the entire moving process.
Book Your Movers
You can either book a local moving service or a long-distance moving service, depending on your needs.
You will be able to easily find reliable moving services through a web search of your local companies. Make sure to look at their ratings to make sure they are good with good reviews as well.
Get All Supplies Ahead
You are going to need moving supplies; you can't move without them.
This will include things like tape, boxes, and paper to wrap breakable things in.
Getting all of these things well in advance will help you to avoid last minute running around, saving you time and money. As an added aid, you can also pre order these things online and get them delivered, no need to go out at all!
Reasons To Get a Moving Out Cleaning Service
Below are a couple reasons why you should book a move out clean:
1.- Doing this will save you a lot of time and effort on your behalf. This can be especially true for moving into a home that previously had people in it.
It's possible for certain surfaces to have not been cleaned, in years even. When you move into a place, you want it to be completely pristine, clean, everywhere, just like a brand-new house.
You never want to move into a dirty home.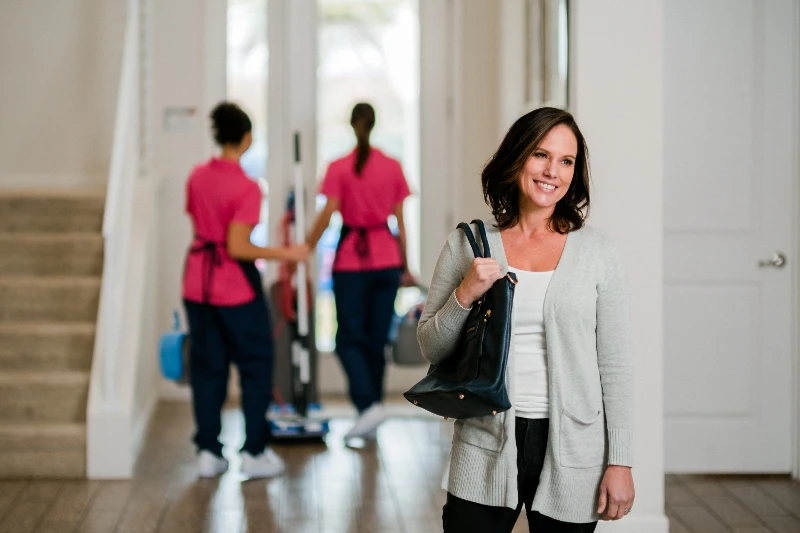 2.- Another reason is this could be a requirement that you have to do before you move out of your home.
It could either be in your rental contract or the buyer's agreement contract. For a rental, this might be a requirement if you want your deposit back.
They might stipulate that you have to hire some, not simply clean it yourself. This is due to the landlords wanting the property professionally cleaned in order to show it to other potential renters once you are gone.
3.- Should we even mention that it's a lot of hard physical work to properly clean a home?
Doing this yourself might be impossible if you are injured in any way. The prospect of scrubbing and washing everything might not be possible by yourself.
Let the professionals do all the work, so you don't have to.
How We Can Help
Moving should always be an exciting and stress-free experience.
If you are moving out of your home you can give us at Francis Cleaning a call at 571-283-8216 for our Manassas, VA Moving Out Cleaning service!
Always remember to book in advance in order to get the day and time you want!
We make sure to do our best to accommodate your schedule to the best of our ability.