How to Find House Cleaning Services Near Me
Hiring a housekeeping service can alleviate stress, save you time, and even improve relationships with other members of your household.
If you live in a major metropolitan area like Manassas, VA, there are hundreds of services to choose from. It can be difficult to know where to start.
If you are wondering, "How do I find good house cleaning near me?" there are a few things you can look for to narrow down your search.
The information below lays out steps you can take to identify a house cleaning service that will fit your schedule and budget.
Housekeeping Service Basics
One of the first things you should do when identifying "house cleaning near me" is to ask a prospective service if they perform background checks on their employees.
Also, find out if the same people will be cleaning your house every time.
House cleaning does not require licensing. But find out if the company maintains liability insurance and a surety bond.
Ask for references and check them. Read online reviews and see if there are any glaring complaints made about the service.
Cleaning Details
Ask a company about the use of environmentally friendly products, and see what options they offer.
Sometimes "green" products are included in the base cleaning service fee. Other companies will charge extra for using these products.
Make sure you are clear on what a "cleaning" entails. Compare "apples to apples" when looking at different services.
You may be attracted to companies that offer lower rates, only to find out it only covers a few rooms or is an introductory rate.
Most cleaning services include things like:
Emptying trash
Cleaning bathrooms
Cleaning bedrooms
Vacuuming
Mopping
Changing linens
Washing dishes
A company may perform other services, like cleaning appliances or doing laundry, but usually, these require extra fees.
Deep cleaning is almost always a separate charge. By definition, it covers areas like window tracks, vent covers, or floorboards that are not done during routine cleaning.
It's a good idea to ask about this service though–sometimes companies will give a discounted rate if you sign up for deep cleaning along with standard services.
Self-Employed vs. Prominent Companies
Some people are tempted to go out and find a self-employed housekeeper on their own, assuming they can keep costs down. There are several reasons you would be wary of this option though.
One is that an individual may not be insured or bonded, or have a recent background check. Also, there is no supervisor to handle any issues that arise.
Also, with companies, if a cleaner calls in sick, they can replace the worker with someone else to clean your home. With a self-employed housekeeper, there is no backup substitute.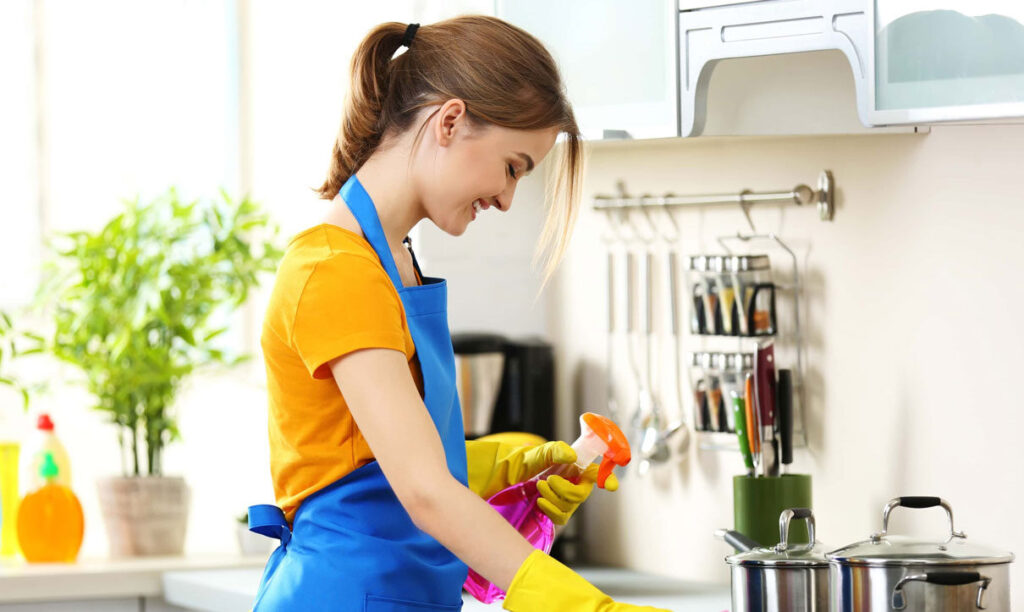 Find House Cleaning Near Me
Now that you have any idea of how to find "house cleaning near me," look around for services that can work with your schedule and are within your budget.
Francis Cleaning, LLC is a family-owned business that has a reputation for delivering quality services at competitive prices.
We provide house cleaning in Manassas, VA and surrounding areas. Reach out to us today for a free quote and consultation.