Hiring a maid service Manassas VA or a professional home cleaning service in Manassas, VA, may seem like a luxury.
However, if you look at the advantages that a professional maid service Manassas VA, can offer you, you will understand why so many people are availing the benefit of these types of services.
Hiring a maid service can make your life a lot easier.
For example, cleaning is a major chore, and working with a professional maid can take that responsibility off your shoulder.
With flexible house cleaning services, you can find a suitable solution to your schedule and cleaning needs.
3 Reasons Why You Need To Hire Professional Maid Maid Service Manassas VA
Save You Time:
Keeping your home clean can be time-consuming.
When you hire a maid service Manassas VA, you'll be able to free up this time and focus on other tasks.
As a result, you can devote extra time to your family, put in extra hours at the office, or even spend time on a new hobby.
Your time is most precious, and hiring cleaners is a way for you to get some of that time back.
What would you do if you had five extra hours in the week? Would you spend more time reading a book or sleeping in? Would you go to the gym?
No matter how you would choose to use that extra time, working with house cleaners can make sure that you have extra time to enjoy life.
We only get one life, and we shouldn't have to spend it cleaning.
Maid Service Manassas VA Keep Your Home Healthy:
Over time, dust, dirt, and germs can collect in your home.
This can have a harmful impact on the quality of air in your home. Allergies are the sixth leading cause of chronic illness, which is why you will want to keep your home allergen-free.
Having bacteria in your home can lead to several diseases and adverse health conditions.
Professional house cleaning services in Manassas, VA have access to professional-quality supplies and equipment, which means they can give your home the deep cleaning that it needs. In some cases, dust, dirt, and bacteria can sink deep into the fibers of your carpeting.
A vacuum can't clean this, but it can be addressed by deep cleaning.
Hiring a maid could leave you feeling healthier than ever.
For example, if you struggle to manage your allergy symptoms or feel like you are always getting sick, the dust and bacteria in your home could be the culprit.
Hiring a good maid service Manassas VA is a great way for you to stay healthy throughout the year.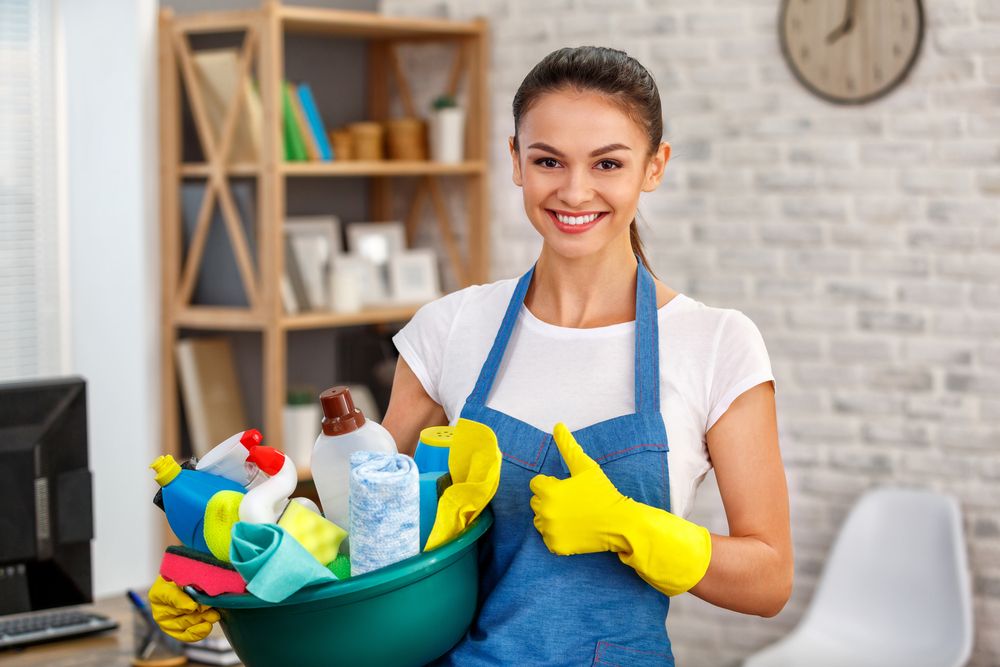 Convenient:
No one wants to come back to a messy place after a long and hectic day of work.
When you work with a cleaning service, cleaning is one less thing you'll have to worry about. You won't have to scramble to choose items before you can relax.
Not only is it convenient, but the team of professionals is flexible as well.
Whether you pay for a one-time maid service, have your home cleaned once a week, or take the benefit of maid services just once each month, house cleaning services are worth it.
Related: Does Your Cleaning Company In Manassas Value Your Time?
You can have particular rooms cleaned or focus on a specific area of the house. In addition, you can request a specialty service, such as a move-in move-out cleaning, deep cleaning, and more.
When you work with a professional maid service Manassas VA, you will partner with professionals having extensive cleaning experience.
As a result, the cleaners that you hire will work quickly and deliver the best results. In addition, you'll be hiring professionals that have access to all types of specialty tools and products.