Trustworthy Office Cleaning Services Manassas VA
We come into contact with helpful and harmful germs every day, but germs don't move by themselves. According to the CDC, germs travel on people, through the environment, and on objects. If you run a business, you can protect your employees by hiring a top-notch cleaning service.
When you hire office cleaning services Manassas VA, you aren't doing so that you don't have to clean the office space. Hiring office cleanings services Manassas VA is an investment in your business and its future.
If you're looking for office cleaning services Manassas VA, there are certain things you can look for to find the most trustworthy company.
Keep reading to learn more.
Office Cleaning Services Manassas VA are Well-Known and Well-Reviewed
If you google "office cleaning services Manassas VA near you", you're bound to have dozens of potential options in your area. Unfortunately, it can seem overwhelming when you're trying to choose the right company for your office's cleaning needs.
Fortunately, there are some tips for choosing the right office cleaning services Manasss VA. For starters, when you browse websites, take a look at how long the companies have been in business.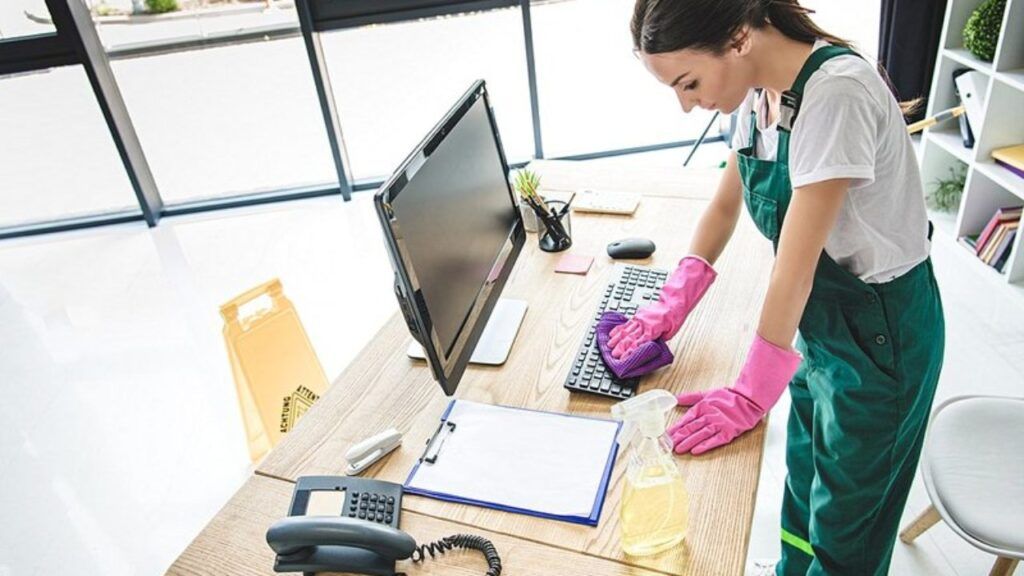 While a new business won't necessarily be bad, you'll be able to learn more about a more established company. Once you've narrowed down some options, start looking at reviews.
Whether you check out Google reviews or look to social media, personal testimonies can tell you a lot about a company. Once you think you have an idea of the company you want to hire, give them a call and work out schedules, services, pricing, etc.
The Company's Employees are Professional
The best office cleaning services Manassass VA train their employees to follow proper cleaning procedures and be professional. This means that the cleaners will know about safe chemical usage and storage and be polite and courteous when in your space.
Members of the cleaning team should wear uniforms and carry ID cards. If they do, you'll know the company is serious and wants to ensure they put their best image out there for customers.
In addition, ID cards will help you identify staff members, and you will be able to identify them to managers in the event of a question or feedback. If you have an issue with a cleaning team member, it's important to let the supervisor know.
The sooner the issue is resolved, you will be able to get back to focusing on work.
The Cleaning Staff Do Not Rush
Depending on whether you have cleaning staff present during work hours or after the business day is over can make a difference in how they do their jobs; however, it shouldn't affect the quality of the work.
You should try to schedule office cleaning services Manassas VA around times best suited for your team, but that might not always be possible.
Even if they have to come in the middle of your workday, cleaning staff should still take their time to clean efficiently. If you notice they seem to be speeding through areas, you could notice signs later that they didn't provide certain spots with the attention they needed.
While you don't necessarily need to worry if the cleaning company you hire is speedy, make note of any inefficiencies.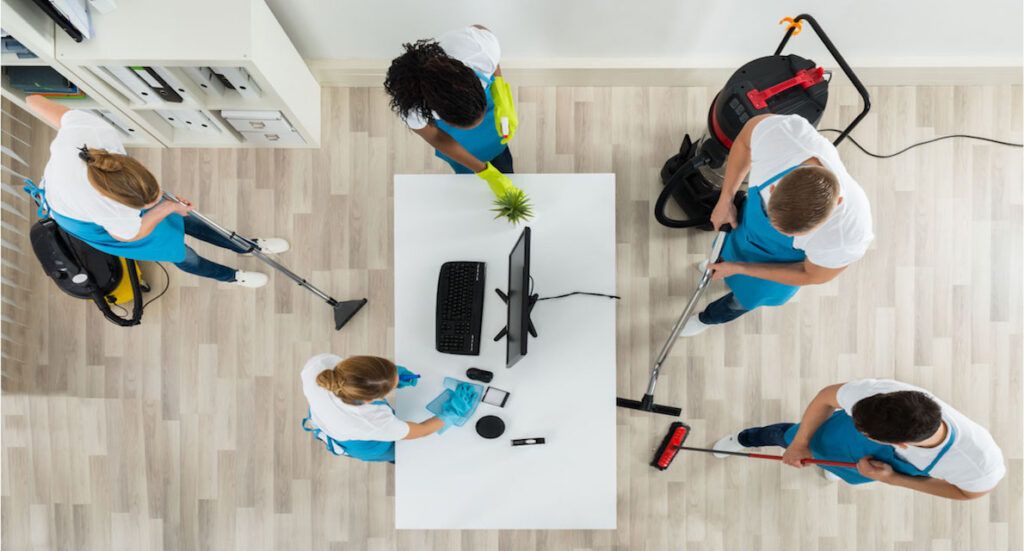 The Cleaning Company Uses Safe and Effecting Cleaning Supplies
Cleaning commercial offices where people regularly work can be challenging, especially with how toxic cleaning agents can be.
You want to ensure your office cleaning services Manassas VA uses safe but effective cleaning supplies. Take the time to as what types of cleaning supplies they use to clean different types of surfaces.
Depending on the respiratory health of your employees, you want to ensure no one is put in any danger.
You may also want to ask if the company has environmentally-friendly products. Depending on the products and services, green products can be more expensive, but using them often has more advantages than disadvantages.
The state of the closet or area where your cleaning supplies are kept can also give you an idea of how clean your office is getting. If the space is disorderly or dirty, you may want to consider saying something to management.
The Office Cleaning Services Manassas VA Stay Consistent
Good office cleaning services Manassas VA will ensure they follow the schedule you establish. They will be prompt and develop a consistent plan in terms of actually cleaning. As time passes, you should be able to expect when the cleaners will be there and for how long.
You may also want to consider making a note of the cleaning company workers you see. If you notice employees are constantly changing, it could lead you to question the reliability of the business.
Some of the larger companies that provide office building cleaning services may have a big team, but you should see familiar faces. If the company seems to retain quality employees, they will be able to continue to provide reliable services.
There are certain common areas that you can evaluate to ensure cleanliness, including the front door, reception desk and furniture, breakroom area, workstations, and small trash cans.
Look for dust, stains, or smears. If you see any, you'll know your cleaning team could be doing a better job.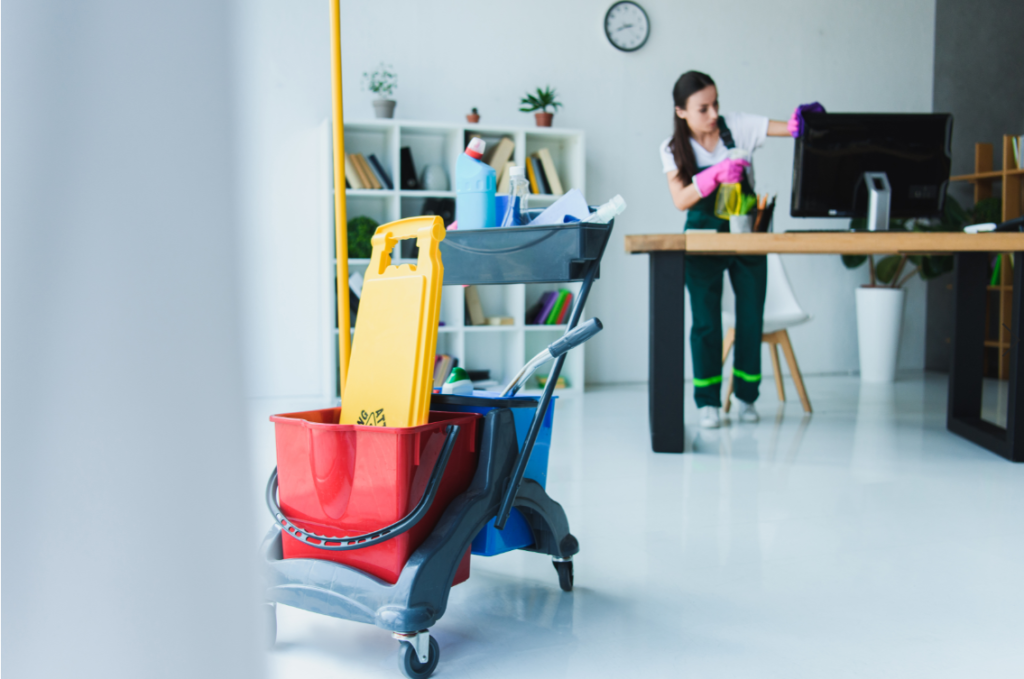 Learn More About Office Cleaning Services Manassas VA
If you're ready to hire an office cleaning service for your business, Francis Cleaning, LLC is ready to help. We service commercial spaces in various industries, including medical, dental, law offices, and other professional workplaces.